September 7th, 2012 by Diana Peterfreund
Years ago, I received this book as a gift: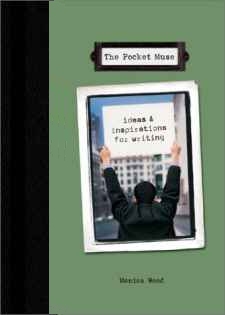 The Pocket Muse, by Monica Wood
It's a great little book, filled with inspiring antidotes, fun prompts, and all kinds of tidbits and suggestions about how to lead an emotionally healthier, more productive writing life. From time to time I get it out and flip through it, discovering anew new ways to jump start my creativity or examine my career. For such a tiny book, there's a lot of good stuff in there, and, like Mary Poppins carpetbag or Hogwart's Room of Requirement, the book has an uncanny ability to open at just the page I needed at exactly the time I needed to read it.
When I was plagued by self-doubt and professional jealousy, I ran across an anecdote about a writer suffering through an empty booksigning when an old woman came up to her and said, "This must be the culmination of all your hopes and dreams." And I realized it is. I've written books. I've had them published. Total strangers have wandered into bookstores in far-flung corners of the globe and found my words and read them. This is the culmination of all my hopes and dreams.
When I was feeling dull and uninspired, I ran across a nearly blank page with the following four words on it: "Just one more sentence." And I kept writing.
And about a year ago, after reading a fantastic, lush novel chock full of zaniness and fabulous details, and fresh off writing one that, though it depicted a fascinating world, was a very austere one–that's when THE POCKET MUSE gave me this:
"If you don't risk being garish, you risk being bland."
I was in the mood to be a little garish. Switch it up. Get zany. See what that gave me. So I did. Turning in final revisions today.
I wonder what The Pocket Muse has in store for me next.